Best packers and movers in Dubai
A moving company, removalist, or van line is a business that assists individuals and organizations with moving their belongings from one location to another. It provides comprehensive moving services, including packing, loading, moving, unloading, unpacking, and organizing the objects to be moved. Moving your family and all of the memories you have amassed may be a major task. It can be a stressful procedure to get your belongings to the new location intact, from selecting the proper packing materials and techniques to loading a moving vehicle. We can transport your memories safely to wherever you and your family are relocating. You can easily find us as
movers near me
. With Skymovers assistance, moving to the new location of your choice with all of your priceless possessions is now secure and tempting. We are renowned
Packers and Movers in Dubai
, well-known for providing top-notch moving services using cutting-edge tools and technology.
The entire relocating procedure is streamlined by our abundance of infrastructure, manpower, storage, equipment, trucks, and other resources. We can help you move your house and place of business professionally by successfully, quickly, and efficiently managing all of your moving needs. We are not only professional but we are
cheap movers in Dubai
. We provide a complete solution at a fair price, and our areas of expertise include:
Responsibilities of movers
From packing and loading to delivery to your home, we are dedicated to providing the best possible service and will handle your things with care. We ensure that your move goes off without a hitch, as we are the
best local movers in Dubai
. Our company will work with you to establish a moving timeline that fits your schedule and we'll make sure to strictly adhere to it. We continuously lay forth rules for how to deal with our clients in a positive and expert manner. You shouldn't have to be concerned about your security or possible property damage. We are available to manage all of your possessions using a cutting-edge security system that is always active. Similar to this, we maintain and care for your possessions in line with how sensitive the contents are. We are maintaining a perfect record of safe and dependable shifting and transferring.
It might be tough to move. At every step of the journey, we're at your side as we're the
best local movers in Dubai
. We'll make sure everything is packed correctly, and arrange for timely and cost-effective transportation for you and your family to your new home. Whether you're relocating across the street or across the nation, you can easily find us as your
local movers near me
because we provide our services all across the UAE. We have the know-how to make your relocation a success. Make sure you select a company with a stellar reputation when it comes to this kind of transfer. When it comes to our long-distance relocation, we at Sky Movers are known for offering excellent customer service and pricing.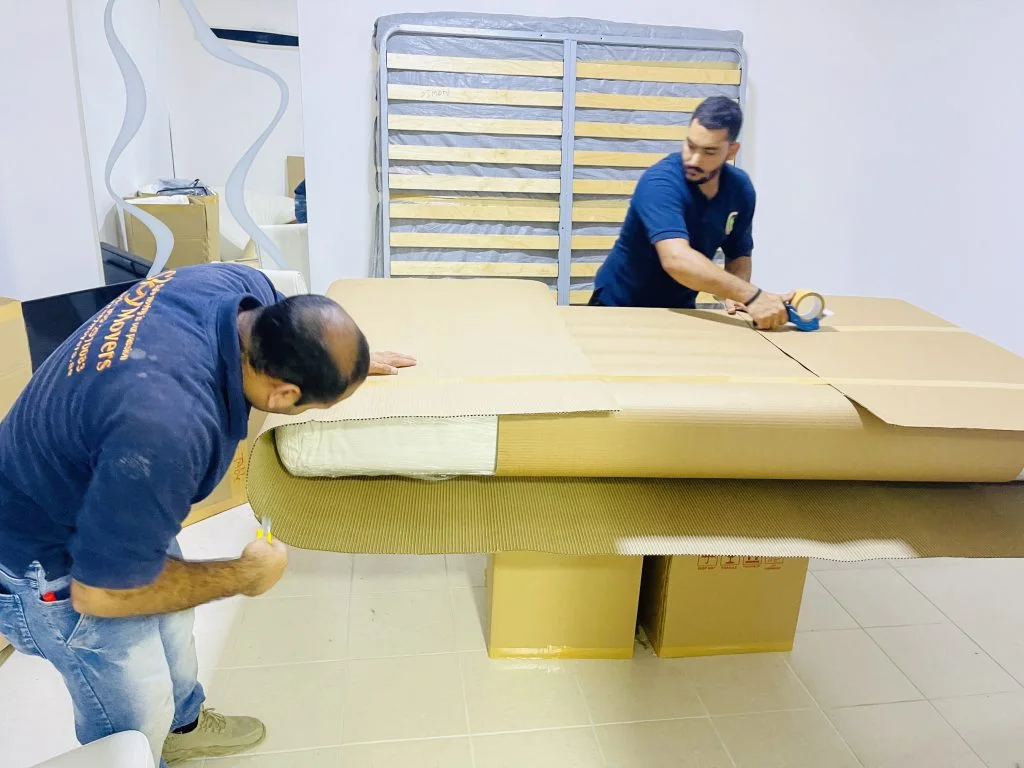 Long-distance movers are useful when moving to a different state or city because it is too far for local movers to handle. If you are moving more than 100 miles away, you will hire
cheap movers in Dubai
. We also offer a variety of moving series if required. This includes loading and unloading, packing and unpacking, and occasionally even storage services. Long-distance moving companies are usually accessible to provide full moving services to make it easier, smoother, and stress-free. Long-distance moving businesses always come with a lot of hustle and bustle.
Why Sky Movers is best moving company in Dubai
Sky movers are the best moving company because we are
cheap movers in Dubai
. We provide our best moving services throughout the UAE as
cheap movers
, by ensuring all your needs accurately. We've our own trucks and we have a professional team to manage all the aspects of moving. We offer all the long and short distance moving services.  Some of these services, which not all businesses provide, include
Services that sky movers provide
Because moving is such a delicate process, you need qualified and skilled movers. For instance, it will be necessary to raise and lower big objects, handle delicate items carefully to prevent breakage, and carry all of the accessories to the new site without causing damage or losing any of them. A professional's knowledge allows him to complete these vital tasks precisely. But at the same time, you need all these things at an affordable price. We will be there to help you at every stage of the moving process as
cheap movers in Dubai
. To ensure your complete satisfaction, we go above and above to create a secure environment for the moving procedure. To give you the finest service possible, our evaluation team will assess each of your accessories, assign a value, and make sure they reach their destination safely. Making sure you are content is our top priority.
Contact with leading moving company